Workshops
HYPSTAIR at Symposium E2 Flying, Stuttgart 18th – 19th February 2016
HYPSTAIR project in cooperation with the DLR and University of Stuttgart organised the Symposium E2 FlyingThe Symposium addressed the challenges related to implementation of aircraft with electric drive. In this promising area of research, participants focus on the details of the feasibility as well as scientific aspects. The progress of project HYPSTAIR and especially the results of the first power up of the world's most powerful hybrid electric powertrain for aviation were introduced for the first time. The hybrid electric powertrain represents a major step towards electric powered air travel and sustainable mobility.
Symposium, with around 150 representatives from universities, research institutes and companies participated, was visited and addressed by Winfried Hermann, Minister of Transport and Infrastructure Baden-Württemberg.
The agenda is available here.
Presentations:

---
2nd HYPSTAIR workshop
HYPSTAIR project entered into its final stage, counting down its last 6 months. To this point, a lot of progress was made and many issues solved. Consortium was finally ready to share some development insights to the interested audience. For that manner, second workshop was organized on 3th September 2015 in Erice, Sicily in the framework of the »64th Workshop: Variational analysis and aerospace engineering III: Mathematical challenges for a new aviation«, which traditionally invites professionals and stakeholders from around the world.
Second HYPSTAIR workshop held a title: »Current State of Art in Hybrid Propulsion Components and Future Developments«. Programme of the workshop was based on the presentations of consortium members and their lessons learned during the project. In order to deliver quality in-depth view on the topics, consortium invited also few external experts from the field.
More about the event: HERE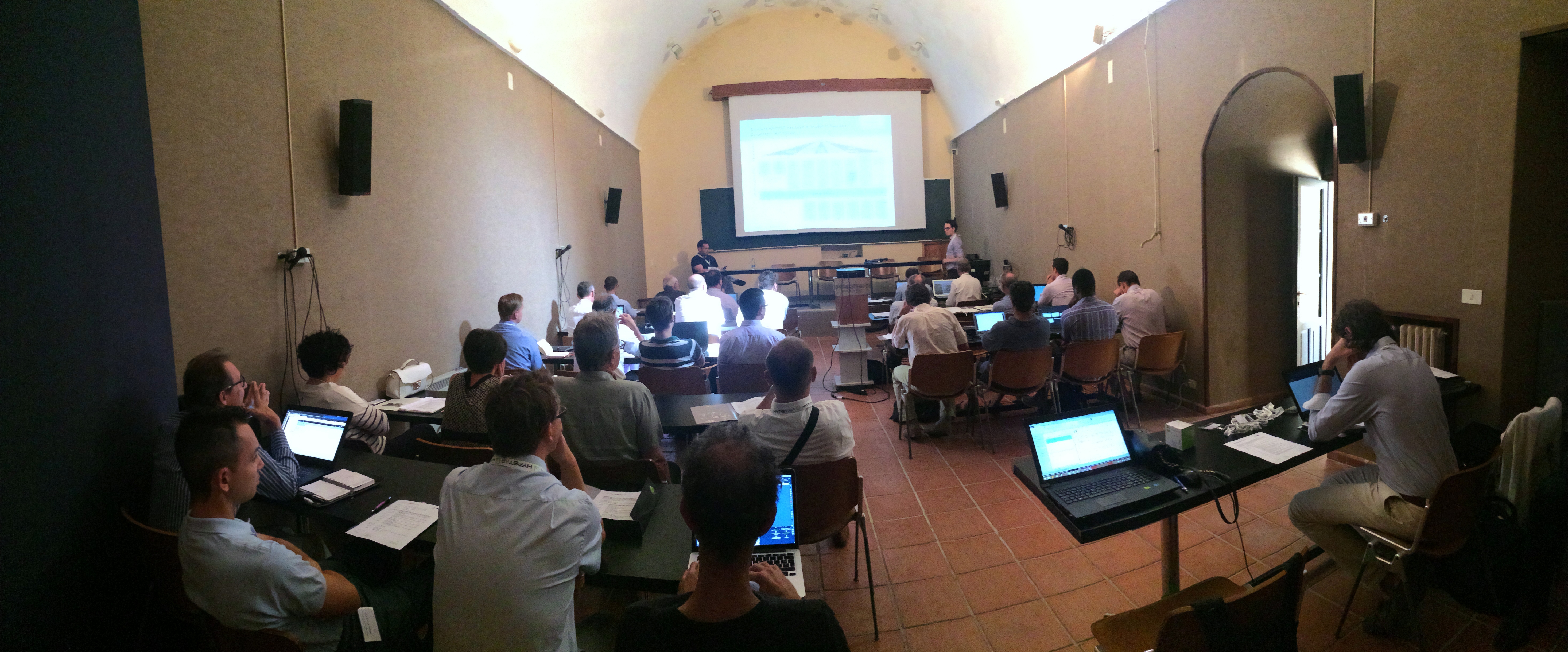 ---
HYPSTAIR at AERO 2014
In the scope of AERO Friedrichshafen 2014 (Germany), HYPSTAIR project implemented a workshop, which took place on 8th April 2014. Main theme of the workshop was "Certification requirements of components for electric aircrafts". Workshop was divided into two sessions, hosted by the project partners' representatives and experts.
28 participants from 7 countries of the world visited the workshop and tried to establish a pathway to first milestones of certification requirements for electric aircraft. According to their statements, it was a great success.